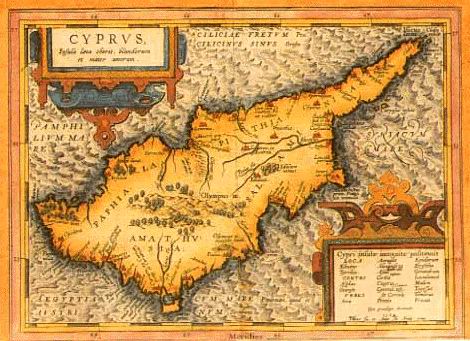 Cyprus is popular with its amazing climate and friendly people. It connects three continents. After disengaged from British Colony, it continues as a tourism heaven and it includes everything that makes you feel relax and happy.
You can find various water sports in Cyprus, as well as different archeological remains and historical beauties. The country is a complete heaven with its unique beauties such as its spotless seasides, amazing nature and the sunshine that raises 300 days of a year.
In addition to these, people's friendliness and rich Cyprus cuisine makes the country one of its kind and of course an ideal holiday alternative. Now, you know the answer why did Cesar fall in love with Cleopatra in this remarkable island.
It is known as a small trade harbor and a fishermen town since XIII. Century while it was under the management of Lusignans. It was a well known trade centre between East and West. In 1489, Venetians built up the extreme city walls which could be shown as one of the most important defending architectures of mediaeval. The most popular places to visit are; Lala M. Paşa Mosque (St. Nicholas Cathedral), Othello Castle, Namık Kemal Dungeon, Salamis Ruins and St. Barnabas Archeological Museum.
At the heart of the North Cyprus coast, the medieval harbour of Kyrenia is one of the most beautiful in the Mediterranean. To the north you have the sea and to south, the Beşparmak (Five Finger) mountains – giving Kyrenia the most magnificent scenery on the island.
The harbour is framed by the majestic Kyrenia Castle which houses the remains of one of the oldest ancient ships salvaged from the sea. A visit to Bellapais Abbey is also a must.
Nicosia is the capital city of Northern Cyprus. It is surrounded with city walls which were built by Venetians. The most important places to visit are; Arap Ahmet Street, Selimiye Mosque, Yiğitler Burcu Park, Barbarlık Museum, Inn, Municipality Bazaar and Derviş Paşa Mansion.
Güzelyurt means 'The Beautiful Town' so it was named because of its remarkable beauties. It is a green city with its rich soils. The most important products of the region are 'citrus fruits'. According to the antiques, the first living town near to Güzelyurt was on Neolithic Age. At Bronze Age, people used Güzelyurt as a source for bronze material. The best places to visit are; Güzelyurt Museum, Soli Ruins and Vuni Castle.
Iskele is at one of the purest areas of Cyprus where you can find amazing coastlines and beautiful nature. Karpasia Peninsula is placed within the frontiers of this peerless area. Karpasia is popular with its rich flora and faura which is kept under protection by the government. Some of the places that you should visit are;Aphostolos Andreas Manastry and Aytrias Basilica.